Thomas Brinkmann (born in 1959) is a highly regarded German producer of experimental minimal techno. Although experimenting with records since the early '80s, he gained wide reputation with his re-workings of material by fellow artists Mike Ink and Richie Hawtin, released in the second half of the '90s. These productions were made by playing physically modified vinyl records on highly customized turntables with an additional tone arm.
Brinkmann later founded the Ernst record label, and introduced his own productions on a series of 12" records taking their titles from female names. He has since expanded his extensive production catalog on his own Max Ernst label, as well as other highly respected outfits such as Traum Schallplatten, Raster-Noton and Mute Records (under the Soul Center alias).
---
☼ Thomas Brinkmann - Tina / Argo 12''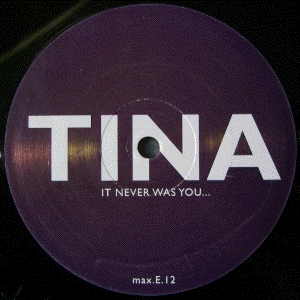 Год
: 2003
Страна
: Germany
Лейбл
: Max Ernst


Содержание
:
01. Tina (5:05)
02. It Never Was You... (4:48)
03. Argo (4:27)
04. Nauten... (4:17)
▬▬▬▬ P L U S ▬▬▬▬
☼ Thomas Brinkmann - Tanks A Lot: A Free Urus Martan Mix
This free promotional disc was included with the with "Tina/Argo" release above.
Год
: 2003
Страна
: Germany
Лейбл
: Max Ernst


Содержание
:
01. Intro 61 (4:40)
02. Lopster / Mute (4:51)
03. Argonauten (3:13)
04. I Feel Loved (Depeche Mode) [Thomas Brinkmann Remix] (4:41)
05. Liquid Smile (Crowdpleaser / WaterLilly) [Thomas Brinkmann Remix] (3:58)
06. Orange Green (5:13)
07. It Never Was You / Tina (3:21)
08. 26 Chicky Boom / Mute (4:06)
09. Can I Ask You (5:18)
10. I Don't Know (5:24)
11. 1234567 (4:18)
12. Demolation (4:13)
13. Corvette (Marcus Schmickler) (6:54)
14. Crankshaft (2:29)
15. Corvette (1:12)
Скачать
: 320K
(RS)